Sacramento Levee Risk,a Disaster in waiting
By: Patrap , 2:10 PM GMT on July 31, 2010


Jan 1 1997 Aerial view of a broken levee and the resultant flooding on the Sacramento River in the Sacramento River delta.


Sacramento Levee & Flood Risk

by Rowena Millado


Sacramento and the Sacramento-San Joaquin Delta's risk for flooding is the highest in the country because of the city's aging levee system that has been inadequately maintained. The River City has even less protection than that of New Orleans despite spending $300 million to strengthen the Sacramento and American rivers levees that has taken place for the past 20 years.

Governor Arnold Schwarzenegger declared a state of emergency for California's levees in February 2006. He executed Executive Order S-01-06 directing agencies to identify, evaluate and repair critical systems. As a result, some critical erosion sites were repaired in 2006, but the underlying structural problem for the Sacramento region and the state remains.

According the Governor's office, 33 levees have been repaired and 71 additional repairs are scheduled to be completed by September 2007. These repairs essentially retrofit the levees with rocks on its water side to rebuild its slope to original flood level protection.

Although these repairs were done without key federal funding, state representatives and the governor will continue to introduce federal initiatives to underwrite more of the repairs that are needed.

Even residents have taken steps toward greater protection by approving flood assessments for their area, as well as asking the city to cease building new homes in high flood risk areas.

The Sacramento Area Flood Control Agency is recommending some communities to carry flood insurance, even if the homeowner's lender is not requiring them to do so. The Federal Emergency Management Agency estimates that, over the life of a 30-year mortgage, Downtown, Mid-Town, Oak Park, Natomas, Land Park and East Sacramento neighborhoods face a 26 percent chance of flooding, according to the Sacramento Area Flood Control Agency. Although some property owners will not have to get flood insurance because of the levee repairs in their neighborhood have decreased the risk.

For those neighborhoods who need the insurance, some may still be eligible to receive low-cost preferred flood rates.






1997
Record Flood: The fifth record flood in 46 years occurs over the New Year's holiday. Unprecedented flows from rain and melted snow surge into the Feather and the San Joaquin. Sacramento is spared when the fury of the storm hits 40 miles north in the Feather River. Levee failures flood Olivehurst, Arboga, Wilton, Manteca, and Modesto.


Sacramento Flood History




A Coast Guard helicopter crew rescues a man stranded on the roof of his Olivehurst home on Jan. 3, 1997. A levee along the Feather River ruptured the night before sending acres of water into the Sutter County community.



A neighborhood in the Olivehurst area is lost in a muddy annex of the Feather River on Jan. 3, 1997 after a levee broke the night before.




More Levee Woes and the Suffering included from 1997.


http://www.levees.org

Few people understand what really happened in New Orleans or what caused it. Fewer still realize that they too may be living under a similar or an even greater threat. This video exposes the key myths and misunderstandings about the New Orleans flood.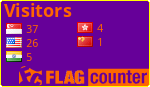 Create your own visitor map
Reader Comments
Comments will take a few seconds to appear.
Post Your Comments
Please sign in to post comments.
Not only will you be able to leave comments on this blog, but you'll also have the ability to upload and share your photos in our Wunder Photos section.
About Patrap
Featured Blogs
Local Weather
79 °F

약간의 비